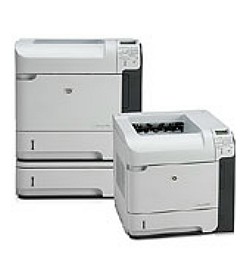 How to reset the maintenance count on an HP LaserJet P4015 printer.
So you put the maintenance kit in your printer.
You have replaced the Paper Pickup Rollers, Transfer Roller and Fuser Assembly in your HP LaserJet P4015, now what? Did you remember to reset the maintenance kit count?
Follow up:
If you forgot how, here is the easy way to reset it.
Turn the printer off.
Once the printer is off for 30 seconds, turn it back on.
The display on the printer will start the "Memory Count"
While the memory count starts hold down the "OK" button
Until all 3 LED's on the front panel are on (solid, not flashing).
Release the "OK" button
"Select Language" should be displayed on the screen.
Use the down arrow button to scroll to: "New Maintenance Kit".
Push the "OK" button once.
The printer will then continue to boot.
Once at a the "Ready" screen, use the down arrow button to scroll to "Information",
Hit the "OK" button then scroll to "Print Configuration", hit the "OK" button to print the config page.
Check to make sure the "Pages Since Last Maintenance" line reads 0.
You are all done.
Like Computer Care on FaceBook
Follow us on Twitter
computer Care on Pinterest
computer Care on instagram
Visit the Computer Care Catalog Online for all your part needs.