Link: http://www.computercarefiles.com/TWI_Docs/bpp90058/default.html
HP Designjet 700 Series Printers - Noise Along the Carriage Path, General Y-Axis Troubleshooting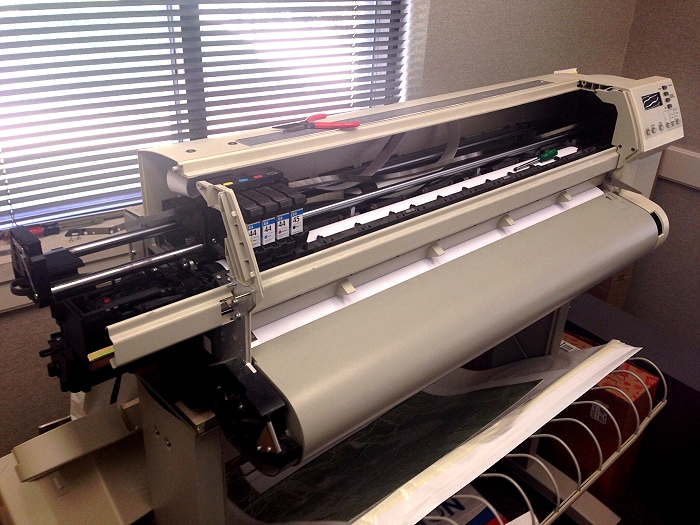 Noise is produced when the pen carriage cannot move freely.
Common causes are the Y-belt (carriage belt) being frayed or worn, obstructions or excess friction along the carriage path, the cutter failing to reach its home position, or worn or damaged Y-axis parts. Follow the instructions listed below to help solve these errors.
Follow up:


Troubleshooting Steps:
NOTE: Attempt to verify printer functionality after each of the troubleshooting steps above. Functionality can be proven by turning the printer Off, then On, and printing several internal E or D size demo plots. If functionality is verified, no additional parts should be replaced.
Like Computer Care on FaceBook
Follow us on Twitter
computer Care on Pinterest
computer Care on instagram
Visit the Computer Care Catalog Online for all your part needs.